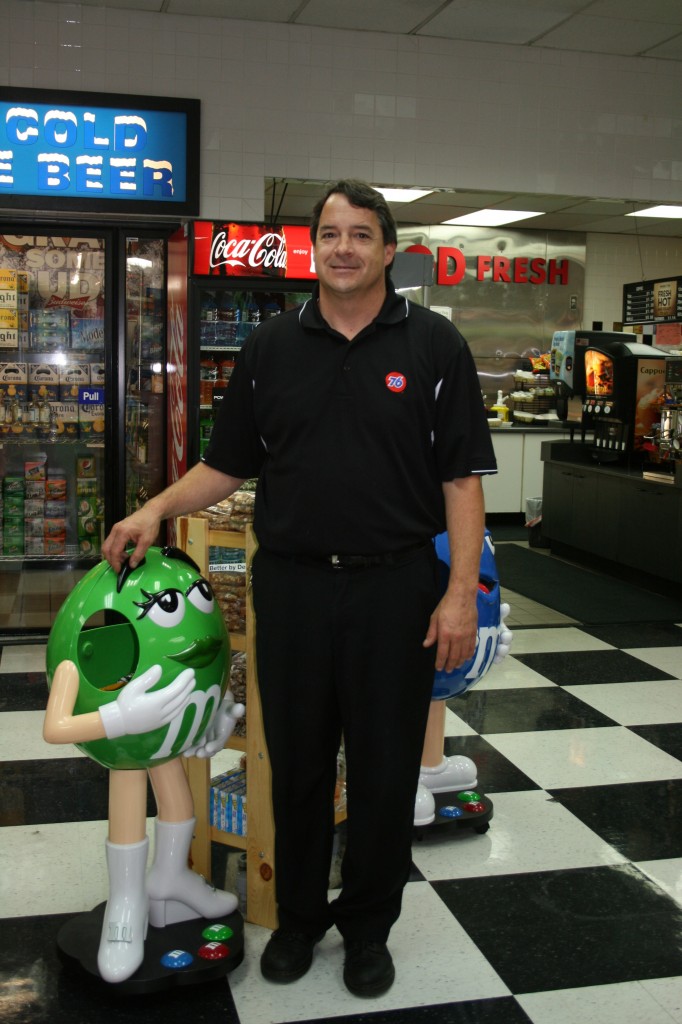 The Mr. Kleen Team all agree that Mr. Kleen's employee priority is to serve our customers with 'Fast, Friendly and First Class Service'. You will find the same smiling faces greet you as you get to know our employees. We like to laugh, have fun and do a good job as well as build a solid relationship with our customers.
Dan Kestle, President and General Manager, recently had his 35-year employment anniversary at Mr. Kleen.  One day, Dan and his girlfriend, Angie was riding on his motorcycle as they pulled up to Mr. Kleen's 44th Street service station to ask for a job. Today, that girlfriend is his wife and you can still find Dan riding a motorcycle between both locations as President and General Manager.
Ted LaVigne, the Owner and founder, began the 44th Street Gas and Carwash Station in 1967.  In 1998 he opened the Alderwood Mall Parkway location.  He has never compromised his goal of maintaining a high level of employee standard, customer service and making both centers personable and professional for their customers.  The motto of 'Fast, Friendly and First Class Service" is the most important element in training all employees.  Mr. Kleen is proud that 13 of  his employees have been with the company between 10 and 15 years.  Ted LaVigne, or better known as Mr. Kleen, has created a family atmosphere and promotes a community spirit that makes Mr. Kleen a 'special' place whether you are an employee or a customer.
The Mr. Kleen Team has demonstrated high quality integrity and character through their business philosophy and longevity.  They are also active in the community and are always making improvement in helping create a Mr. Kleen Green Environment.